Industrial brush solutions for railroad switches
C.E. Lindgren delivers technical brush solutions that ensure smooth railway traffic all year round
C.E. Lindgren represents Osborn, a leading surface treatment specialist, in Finland. Osborn's advanced TurbFly® brush solutions play an important role in maintaining fluent railway traffic in Finland. TurbFly® brushes protect the railroad switches from snow, ice and sand, and it is the only snow protection system that withstands the stresses of high-speed railroad traffic. Recently, C.E. Lindgren delivered the TurbFly® solution on the Jyväskylä-Äänekoski tracks.
The system operates based on upward-facing strip brushes, which together with the heat exchanger ensure smooth functioning of the railroad switches even in difficult weather conditions. The switches remain operational regardless of the weather, and the heat exchanger related energy costs can be significantly reduced. In addition, there is much less need for manual maintenance and cleaning.
The system was originally developed in Sweden in close cooperation with the Swedish Railways (SJ). The system has been installed in over 1500 railroad switches in Europe and it is used most in Scandinavia.
Photos: Vihtavuori station, Jyväskylä-Äänekoski track section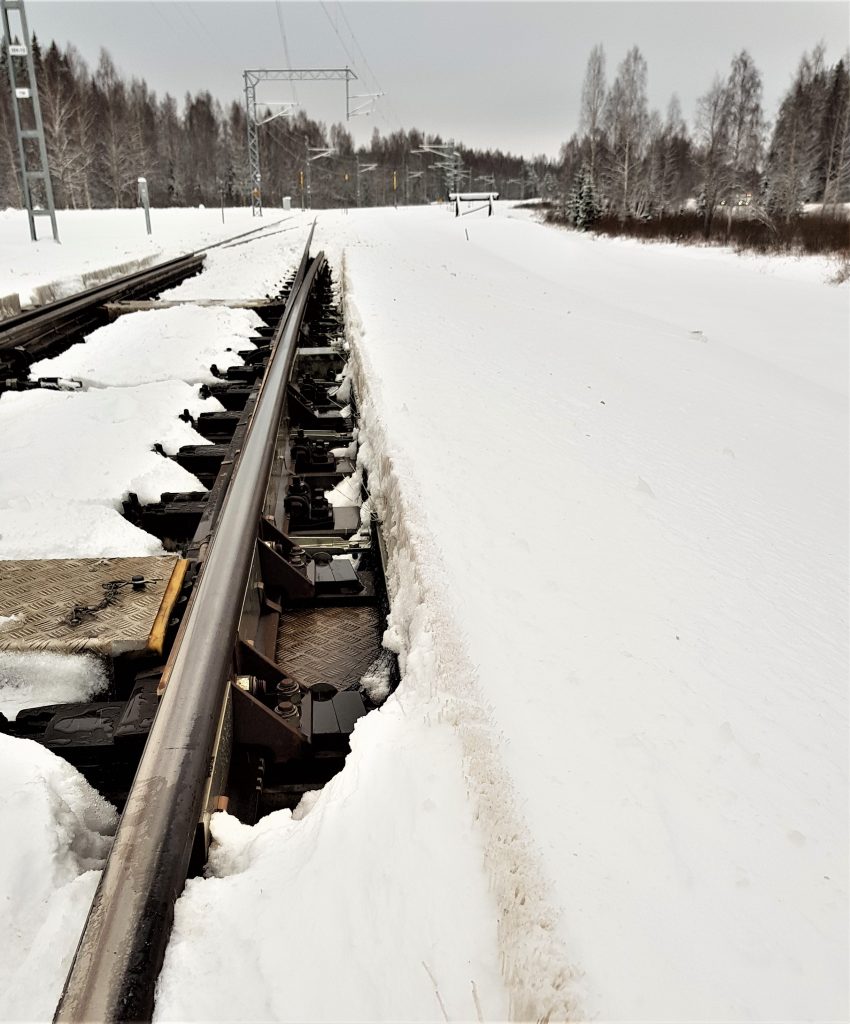 Case examples: industrial brushes